Could these fuel economy standards have an unintended impact on the automotive and electronics industry?
President Joe Biden has directed Federal regulators to reevaluate national fuel economy standards and encourage the transition to electric vehicles.  These changes in fuel economy and emissions standards will force automakers to shift their production towards more efficient vehicles and towards electric vehicles.  These respectable objectives present some overlooked issues that would send ripple effects throughout multiple industries.
When regulators initially set Corporate Average Fuel Economy Standards in the wake of an oil embargo in 1975, they sought to limit gasoline use.  However, the government set more lenient standards for SUVs and trucks compared to passenger cars.  After fuel prices leveled, demand for larger vehicles with larger engines exploded, and automakers responded with more SUVs and trucks. This "loophole" sparked the advent of vehicles like the Chevy Tahoe, GMC Yukon, Ford Ranger and Explorer, Dodge Durango, and Jeep Wrangler and Grand Cherokee.
The stricter standards ultimately lowered emissions and gas consumption from what they were in the 1970s, but they also shifted consumer demand towards larger vehicles that tend to pollute more than the typical passenger car.  For example, Dodge has announced that they will expand production of its 2,000 supercharged V-8 Durango SRT Hellcat SUVs, which quickly sold out after their initial release.  The vehicle will only be available in the 2021 model year, due to evaporative emission regulations, but companies like Dodge cannot afford to limit production on the vehicles that are staples to their profits and operations.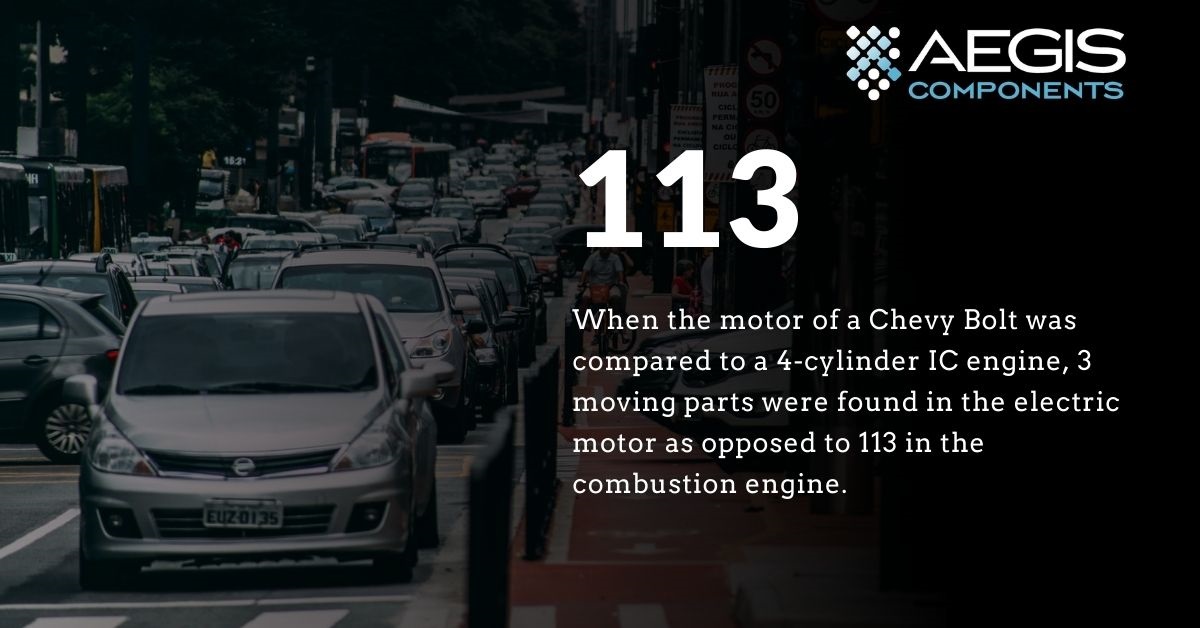 If the automotive industry shifts towards electric vehicles, there will be a similar shift in the electronics industry.  Since EVs employ an entirely different powertrain, the adoption of EVs will naturally shrink the addressable market for component suppliers.  Reports indicate that the share of value-added in EVs by component suppliers will total between 35%-40%, compared to 50%-55% of a gasoline-powered vehicle.  Additionally, since the EV batteries are generally made by companies outside of the traditional automotive supply chain, legacy suppliers can expect plenty of new competition.
However, if history repeats itself and demand shifts towards powerful internal combustion (ICE) vehicles, the electronics industry can expect an adverse effect.  Traditional component suppliers will likely experience growth in market share.  In addition to the growth caused by the shift in demand, ICE vehicles will be continuously advancing in complexity to meet the national fuel economy standards.  This increased complexity would compound the need for traditional automotive electronics and parts.  When the motor of a Chevy Bolt was compared to a 4-cylinder internal combustion engine, 3 moving parts were found in the electric motor as opposed to 113 in the combustion engine.
In summary, the changes in fuel economy standards will have a massive impact on the automotive and electronics industry on multiple levels.  These changes will impact the electronic complexity of future vehicles as well as the demand for traditional automotive electronic parts.  Additionally, changes in regulations will likely change consumer demand.  As in the case with the SRT Hellcat Durango from Dodge, this phenomenon leads companies to expand the production of their staple vehicles.  Regardless of which direction the automotive industry shifts towards, it will have an enormous impact on electronic component demand.
The past year has proven that change is inevitable, and companies are placing an increased priority on resilience and adaptability.  Bearing in mind the changing fuel economy standards and coming shifts in the automotive and electronic component industry, how can purchasers of electronic components prepare themselves for potentially turbulent times?  Because even the most minor supply chain hiccups can produce a ripple effect of delays and withered profits, supplier diversification is a simple but critical measure to ensure a supply chain's resilience through turbulent times.  At Aegis Components, our dedicated automotive department has accounted for the technological and regulatory landscapes to help you navigate the uncertain market.
Add Aegis Components to your approved vendor list, and let our team help you make strategic and well-informed purchasing decisions.
Contact us today or click the button below!