The automotive industry could soon be burdened by a shortage of batteries and raw materials, requiring significant investments in U.S. manufacturing, recycling, and mining.
Lithium-ion batteries have become a fundamental component of our world, powering everything from our phones to our electric vehicles (EVs).  According to Verified Market Research, the global electric vehicle battery market was valued at $35.1 billion in 2019, is projected to reach $133.4 billion by 2027.  The electric vehicle era in the automotive industry has also cultivated an increased demand for materials such as lithium, graphite, cobalt, nickel, and manganese.  This increased reliance from the automotive industry on rare earth metals could begin to present significant issues.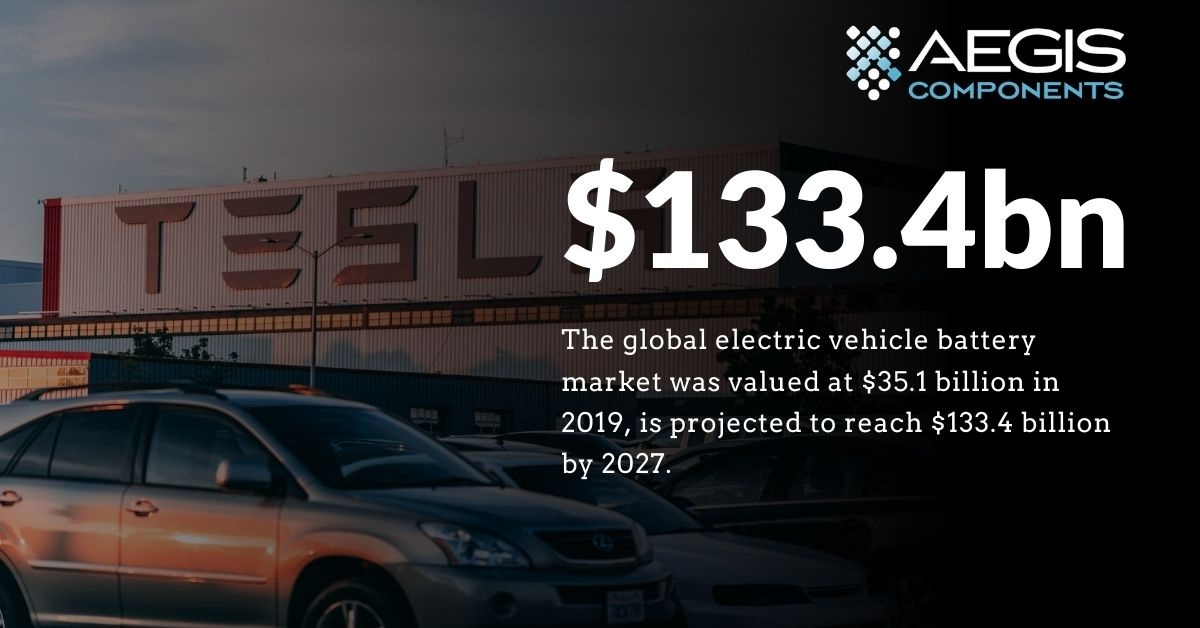 Graphite, which is used in the anodes of lithium-ion batteries, could become scarce as early as this year.  According to Benchmark Mineral Intelligence, the demand for graphite from the battery sector is expected to rise 30% each year until a deficit is reached in 2022.  Demand for lithium in the form of lithium carbonate and lithium hydroxide, key ingredients in these batteries, increased by 20% in 2019.  Additionally, between 2016 and 2018, lithium doubled in price as a result of increased demand.
When it comes to electric vehicles, the battery is the largest and most expensive component of the powertrain, generally covering the entire floor of the vehicle and accounting for roughly 1/3 of the vehicle's production cost.  Limited supply of lithium batteries is already presenting production issues for automotive manufacturers, particularly their EV lines.  Audi was recently forced to halt production of its "e-tron" SUV due to an interruption in battery supply from LG Chem, and this was not an isolated incident.  Audi was followed by other major manufacturers such as Jaguar Range Rover and Mercedes-Benz, reporting production delays due to the shortage of battery cells from LG Chem.  If the raw material shortage persists along with the semiconductor shortage, the automotive industry can expect a massive shift.  Many analysts speculate that the automotive industry could turn its focus away from the establishment of electric vehicles and back towards internal combustion engine (ICE) cars.  It will become increasingly difficult to continue the push for EVs when the specialized batteries they require become exponentially more expensive.
As the electronics industry braces itself for instability, how can purchasers of electronic components prepare themselves for potentially turbulent times?  Because even the most minor supply chain hiccups can produce a ripple effect of delays and withered profits, supplier diversification is a simple but critical measure to ensure a supply chain's resilience through turbulent times.  At Aegis Components, our global network of suppliers has been vetted and refined over the last decade.  We also maintain strategically placed locations all around the world to help us locate and secure products globally and offer you the most competitive pricing and terms according to your delivery schedule.
Add Aegis Components to your approved vendor list, and let our team help you make strategic and well-informed purchasing decisions.
Contact us today or click the button below!